Surviving the World
A Photocomic Education by Dante Shepherd
Guest Lecture #27 - Hallelujah The Hills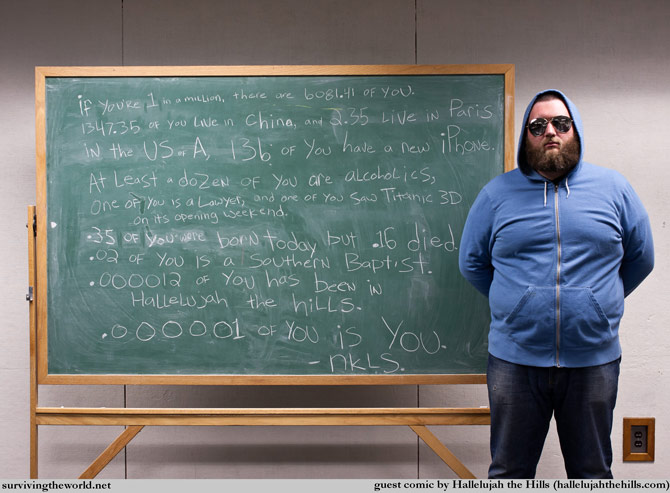 Hallelujah the Hills week continues, marking the release of their new album! After several days from frontman Ryan Walsh, today's guest lecture comes from bassist Nicholas Ward. Proving you are a mere fraction of yourself! Hey, you can't argue with math, people.
Hopefully all the lectures this week have gotten you to at least check out their music - a lot of you seem to be enjoying what you're discovering, from what I can tell.
JOIN THE HTH SONG PROJECT: Reminder, you could win the entire HTH catalogue on CD if you send in your recorded version of a set phrase to be combined into one grand achievement! Full details are in and underneath this comic.
ONE LAST HTH LECTURE coming tomorrow!