Surviving the World
A Photocomic Education by Dante Shepherd
Guest Lecture #28 - Hallelujah The Hills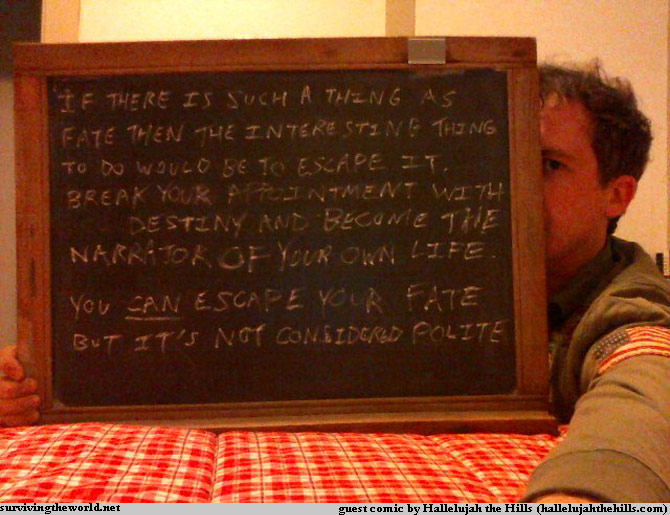 And so Hallelujah the Hills week comes to an end! I hope you've enjoyed the series of comics from the band, marking the release of their third album. It was certainly a pleasure for me, and nice visual accompaniment for the rock and trumpet and cello that's been coming out of my speakers all week.
Their album - which, again, is really good, with an opening song that is delightfully addictive - is available in the usual places, and right now is pay-what-you-will through their bandcamp site. Come on, how can you turn that down?
And a reminder about THE HTH SONG PROJECT: you could win the entire HTH catalogue on CD if you send in your recorded version of a set phrase to be combined into one grand achievement! Full details are in and underneath this comic.
That's truly it on paternity leave comics - this week had been planned a while ago, before Cannonball decided to come early. For all those who gaze longingly and creepily at my face each day, well, you'll finally be sated again tomorrow.