Surviving the World
A Photocomic Education by Dante Shepherd
Lesson #1301 - Class Elections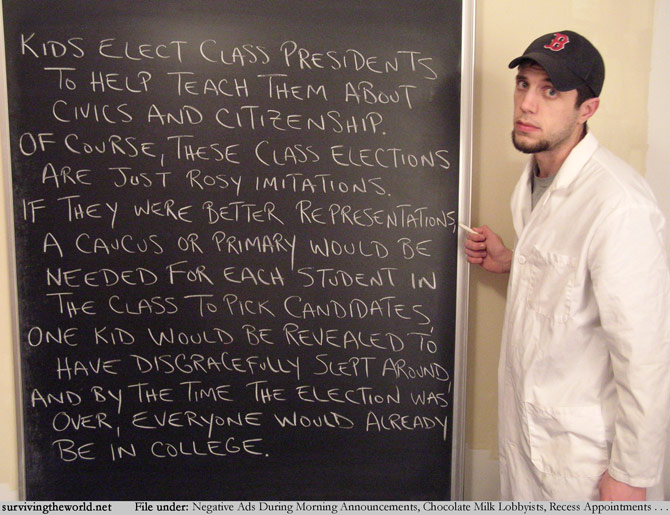 Oh, and kids at other schools would wonder what the hell was wrong with the procedure going on in your class.
Did you see the new homework assignments posted on Friday?
I'm thinking about potentially putting together a short-sleeved, jersey-like version of the "Individuals" shirt that would look like this, but with the Individuals logo on the front. I would need to order these in bulk, though, so please let me know if you would be interested so I could place an initial order.
A couple other things are in the works right now - revamping the archive page, implementing a search function, making prints of all comics available, reworking the RSS feed - so if you are among the people who've been asking about these specific things, rest assured, I'm working on them.