Surviving the World
A Photocomic Education by Dante Shepherd
Lesson #1308 - Vasili Arkhipov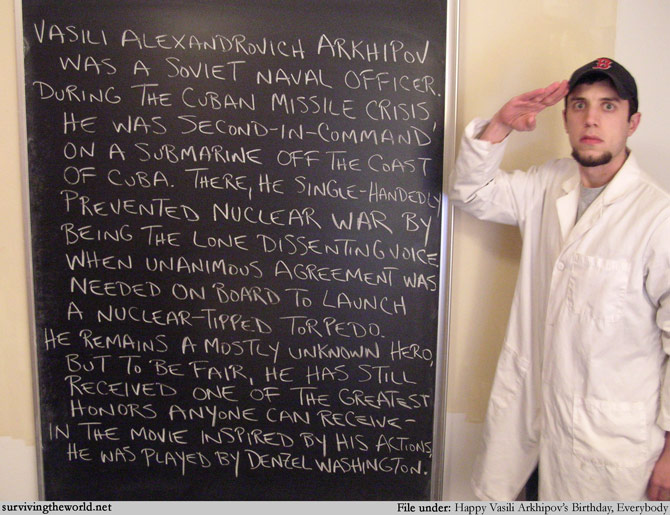 The last part may sound like a joke, but in the movie based on your life, wouldn't you want to be played by the best actor out there? That's why I want to be played by Denzel Washington or Meryl Streep.
Anyway, today is Vasili Arkhipov's birthday, the first of the 12 new holidays suggested at the beginning of the year. If you have a celebration of any kind tonight, raise your glass to Vasili or any other unsung hero in your life.
And if you'd like to possibly be an unsung hero to someone else, maybe you'll consider registering with the National Marrow Donor Program before the end of the month while costs are covered? Never know if you might be able to save a life.