Surviving the World
A Photocomic Education by Dante Shepherd
Lesson #1311 - Solicitors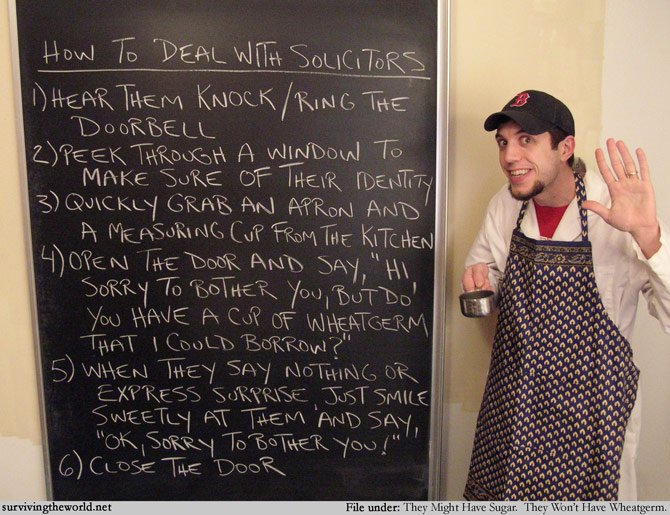 "What am I making? Oh, a baby."
HOURLY COMIC DAY: Yesterday was Hourly Comic Day - I made the traditional short, quick STW lessons like I have in the past. If you're interested in seeing them, I split them into three batches here, here, andhere.
HIGH-FIVE A RANDOM STRANGER DAY: Second of the new holidays proposed earlier this year, it comes this Saturday! Are you ready to celebrate? Will a picture of a man high-fiving a whale get you in the spirit?
STW STORE SALE: Until February 7th, all STW t-shirts are 10% off IF THEY ARE RED. Which is basically all shirts, since you can make them any color you want! Use the coupon code "RED2012" when you check out.