Surviving the World
A Photocomic Education by Dante Shepherd
Lesson #1312 - Perspectives on Pregnancy, Part III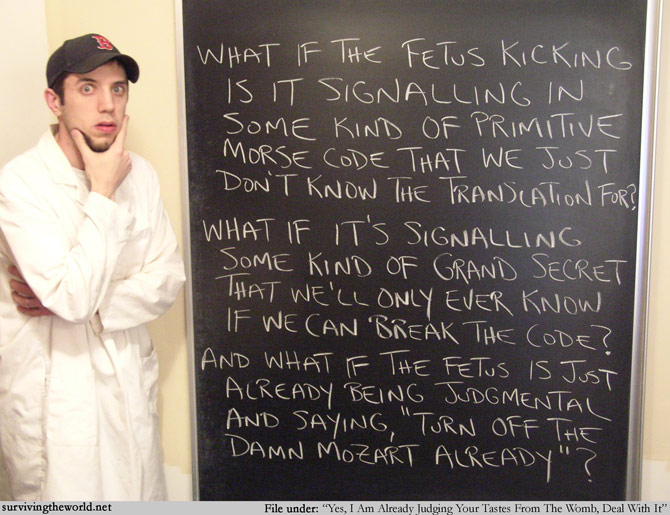 No one ever takes the time to read the heiroglyphics on the inside of the uterus, so Fetus Morse Code it is.
HIGH-FIVE A RANDOM STRANGER DAY: Tomorrow is the day! Are you ready to high-five a stranger or two? Are you ready to share a spontaneous moment of joy with others? Have you trained an army of friends to help spread some spontaneous high-fiving joy, too? Maybe you need some inspiration to get you in the spirit of the holiday?
STW STORE SALE: Until February 7th, all STW t-shirts are 10% off IF THEY ARE RED. Which is basically all shirts, since you can make them any color you want! Use the coupon code "RED2012" when you check out.