Surviving the World
A Photocomic Education by Dante Shepherd
Lesson #1313 - Headbutts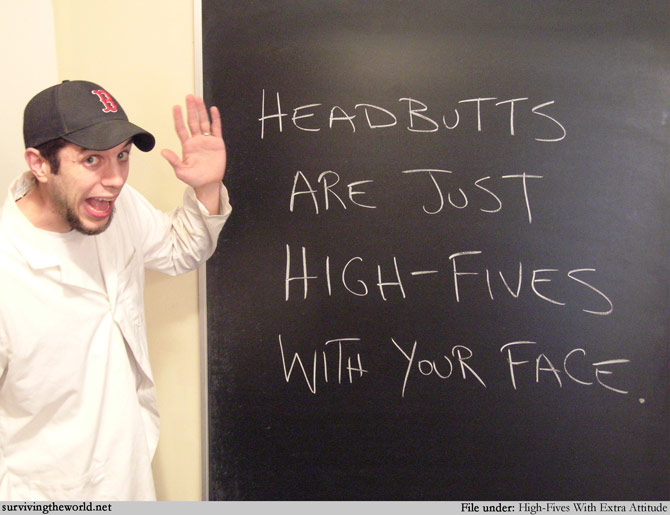 Your forehead is part of your face.
HIGH-FIVE A RANDOM STRANGER DAY: It's here! That day of grand merriment when we all spread some spontaneous joy with people we do not know! May your Saturday be filled with as many goofy high-fives as you can pull off with strangers without having them duck out of the way in fright or call the police because they thought you were going to assault them.
STW STORE SALE: Until February 7th, all STW t-shirts are 10% off IF THEY ARE RED. Which is basically all shirts, since you can make them any color you want! Use the coupon code "RED2012" when you check out.