Surviving the World
A Photocomic Education by Dante Shepherd
Lesson #1315 - Cat Litter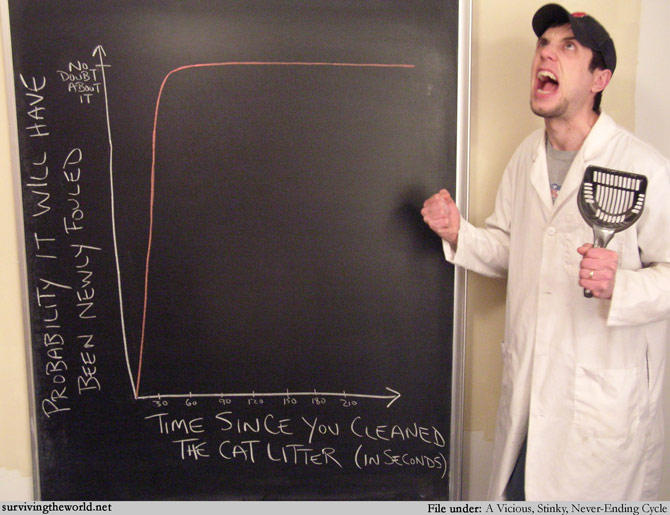 I swear, they're waiting outside the door. That speed with which they use it is their means of letting me know where they think I stand, I do believe. And I don't think I stand very high.
NEW SHIRT DESIGN / STW STORE SALE: Even after I made this comic, I still can't really believe that people actually wanted this design. But hey, here it is, your way to announce your romantic compatibility with SCIENCE:
And until February 7th, all STW t-shirts are 10% off IF THEY ARE RED. Which really is all of them including the new one, since they come in any color you want! Use the coupon code "RED2012" when you check out.