Surviving the World
A Photocomic Education by Dante Shepherd
Lesson #1316 - Mating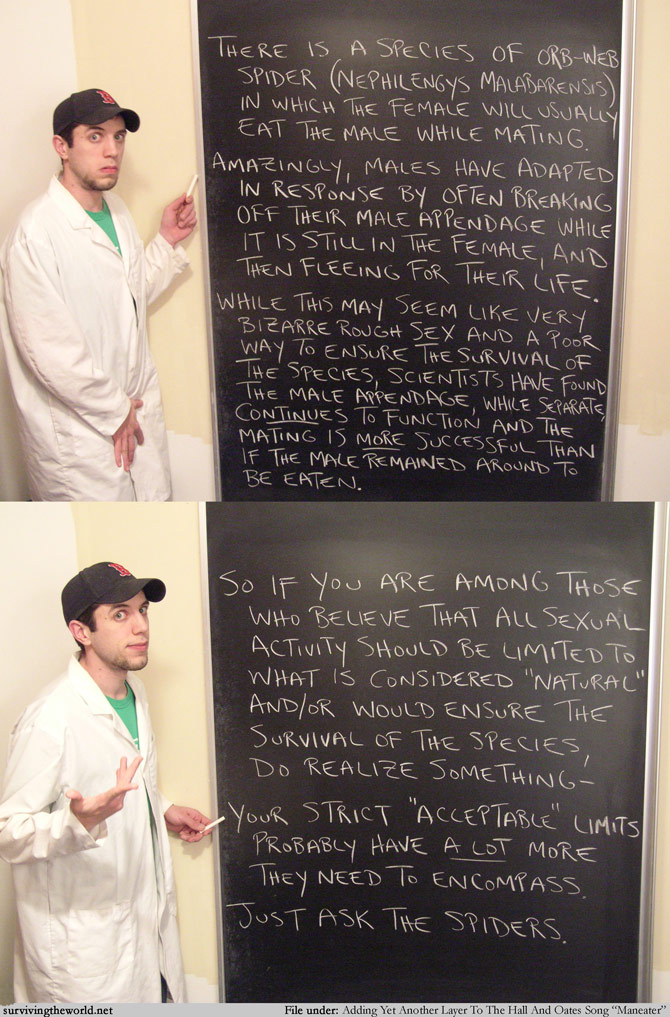 Ladies, this does not give you permission to conduct certain amateur surgeries on gentlemen with the excuse of "I just want to ensure the survival of the species." Please put this idea out of your mind.
If you're interested in finding out more about the species of spider and their interesting habits, there's a summary of the scientific report here.
STW STORE SALE: Today is the last day for the discount on all STW t-shirts IF THEY ARE RED - remember that you can change the color of any shirt to help fit the sale, including the new chemical romance design below! Use the coupon code "RED2012" when you check out.