Surviving the World
A Photocomic Education by Dante Shepherd
Lesson #1417 - Legacy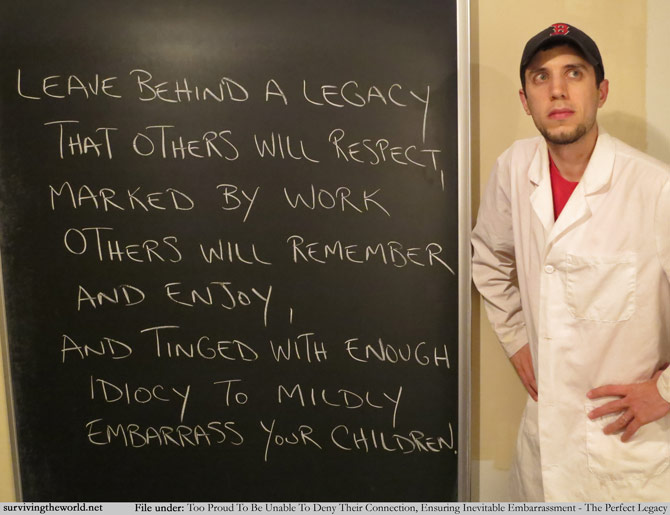 "Yes, that's my dad . . . and yes, he's an idiot." Poor Cannonball. And her future siblings.
I've got a lot more work to do before I'm satisfied with hitting the first two points, but I'm happy to keep adding to the latter every chance I get. Case in point - even though I really don't need another project at this point, after having been thinking about it for a while now, I started the Oxford English Fictionary yesterday. Defining words that don't exist - it's an entirely ridiculous side-project, but one I've got a number of plans for, and I am enjoying the hell out of it, so hopefully you get a kick out of it, too.
STW SHIRT SALE: All STW shirts are 15% off from now until June 13th! Just use the coupon code "BIGDEAL15". Your support helps keep STW going, so thank you for helping the site.