Surviving the World
A Photocomic Education by Dante Shepherd
Lesson #1418 - Sign-Spinning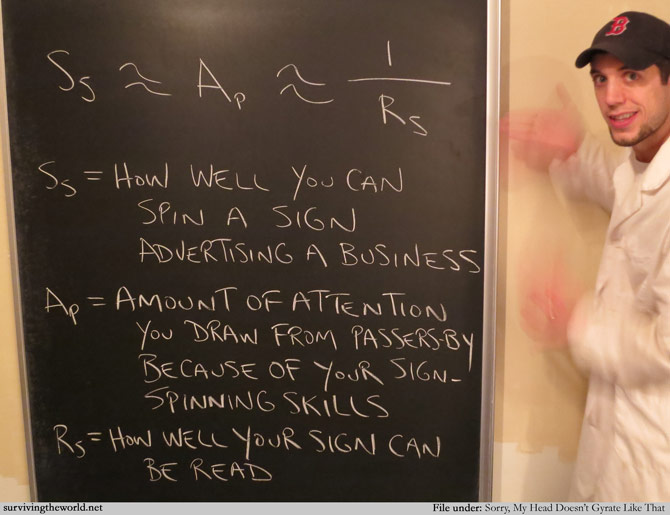 "Yes, I can read exactly what you're advertising, so clearly you're not very good at your job."
Do you know there are national competitions for sign-spinning now? How did this become a thing?
STW SHIRT SALE: All STW shirts are 15% off for just three more days! Just use the coupon code "BIGDEAL15". Your support helps keep STW going, and since my sign-spinning skills aren't enough to support it, I thank you for helping the site.