Surviving the World
A Photocomic Education by Dante Shepherd
Lesson #1592 - Animal Testing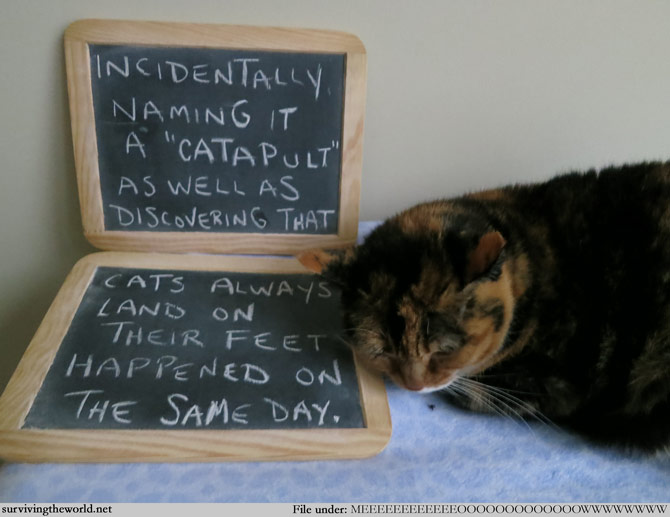 The discoveries were made by different towns, though.
HOLIDAY DEADLINES: First off, I should mention that STW shirts are on sale right now with a 15% discount if you use the coupon code "BUSYSANTA" (or maybe "BUSYANTA", there seems to be differing accounts on the matter)!
Also, it's December, so here are some deadlines for you:
If you want holiday cards, a labcoat, pint glass, or coffee mug, express international orders need to be placed sometime this week, while USPS First Class orders should be placed before December 12th. Express shipping within the US extends a little bit after that. More details can be found here.
If you want a STW shirt, the standard shipping deadline is December 12th, and the express shipping deadline is December 18th.
As always, thank you for helping support the site!