Surviving the World
A Photocomic Education by Dante Shepherd
Lesson #1598 - Rumballs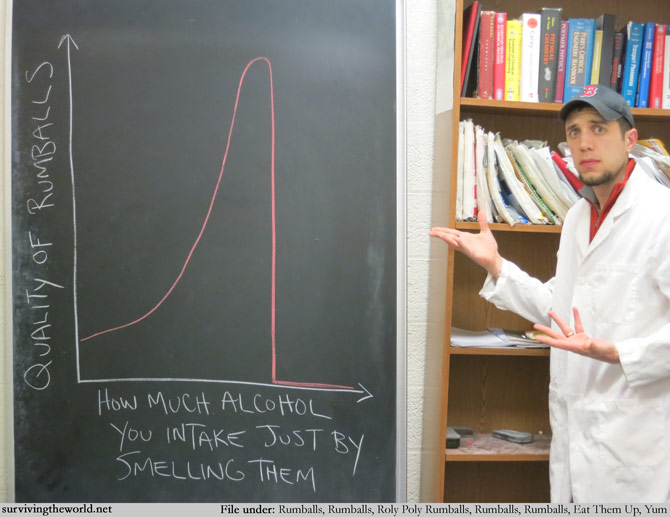 Well, as one reader said last night, "LET'S GET READY TO RUMBALLLLLLLLLL."
HOLIDAY DEADLINES: Time's beginning to get short! If you want lobster holiday cards, labcoat, pint glass, or coffee mug, USPS First Class orders MUST be placed before December 12th. Express shipping within the US extends a little bit after that. More details can be found here.
If you want a STW shirt, the standard shipping deadline is by 11:59 PM, December 12th, and the express shipping deadline is December 18th.
Don't delay! And thanks for supporting STW.