Surviving the World
A Photocomic Education by Dante Shepherd
Lesson #1599 - Marketing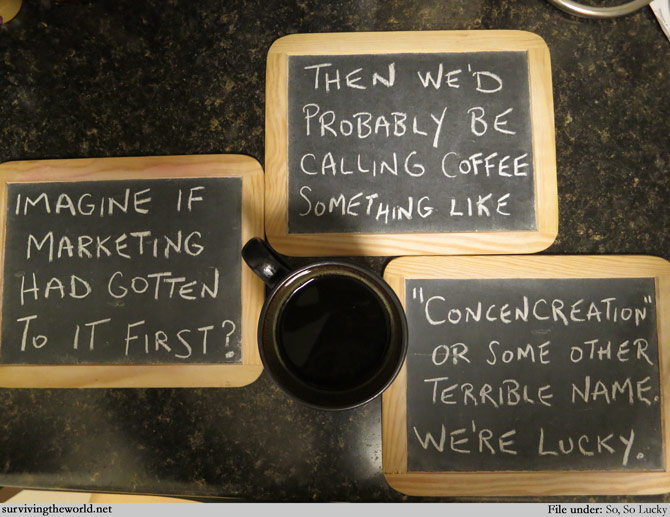 Let yourself imagine terrible marketing names for coffee. That's where the real joy and shuddering of this comic comes in. It's a slippery slope to terribleness, ladies and gentlemen.
STW FOR THE HOLIDAYS: Clock is a-ticking on holiday deadlines! For lobster holiday cards, labcoats, pint glasses, or coffee mugs, USPS First Class orders MUST be placed before December 12th. Express shipping within the US extends a little bit after that. More details can be found here.
For STW shirts, the standard shipping deadline is by 11:59 PM, December 12th, and the express shipping deadline is December 18th.
Thanks for supporting STW!