Surviving the World
A Photocomic Education by Dante Shepherd
Lesson #1602 - Christmas Crime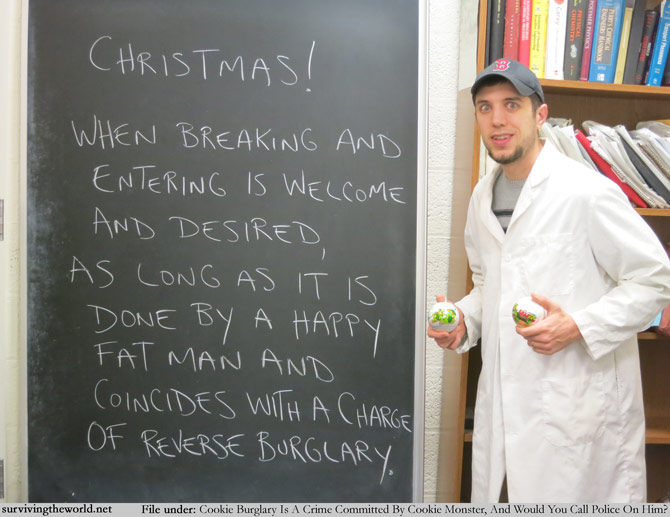 And where the only real Christmas crimes are those terrible sweaters! Am I right, ladies and gentlemen? Ho ho ho what a terrible pretend joke I apologize.
HOLIDAY DEADLINE TODAY: If you want any STW lab coats, coffee mugs, pint glasses or holiday cards, you MUST place your order today for standard shipping! Express shipping will be available after today, but let's not let it get to that, OK?
If you want a STW shirt, your orders MUST be placed by tomorrow for standard shipping!
And letters to Santa, boy, you better get those in the mail already! Hop to it!