Surviving the World
A Photocomic Education by Dante Shepherd
Lesson #1603 - Remarkable Dates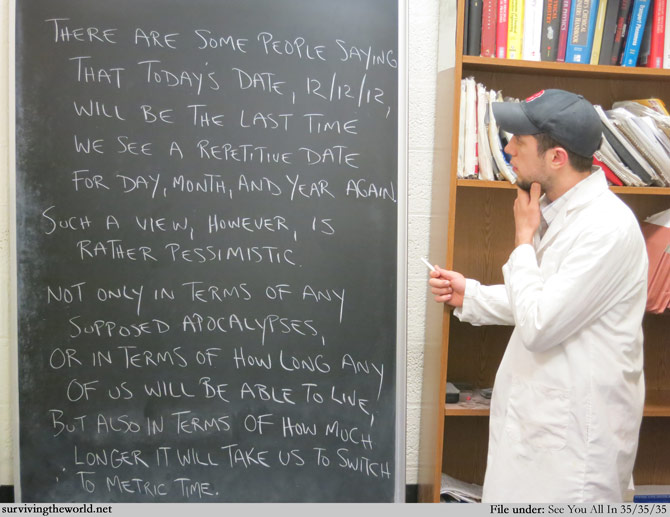 Sure, actuarial tables say that I won't be around by the time we hit the next 01/01/01, but does that factor in my eventual robotic upgrades or partial uploading to a digital astral state, NO IT DOES NOT, thank you very much.
I wonder how old I would be if we were on a 100/100/100 metric scale system. Let's see . . . well, if you are 30 or younger on a 100/100/100 system, you're not even one year old yet! Talk about a shift in when your mid-life crisis hits.
STW FOR THE HOLIDAYS: If you want a STW shirt, today is the last day to place your order with standard shipping and have it arrive in time for the holiday! So get on that!
If you want any other STW goods, you will need to rely on express shipping.