Surviving the World
A Photocomic Education by Dante Shepherd
Lesson #1680 - The Afterlife, Part II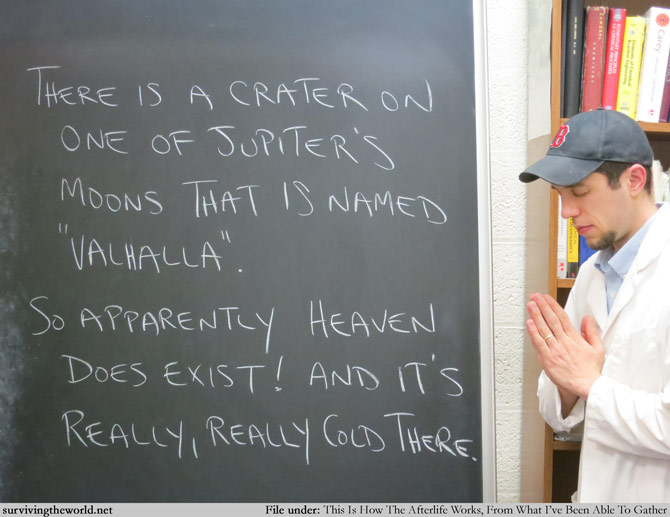 Boy, I bet no one will accidentally take this as completely serious or point out some major discrepancy after missing the humor. There's no way that will almost certainly happen!
I probably could have given this lesson its own original title but the name "Afterlife, Part II" was bizarrely appealing just for the theological connotation.
TEXAS: In less than a month, I will be at AggieCon along with some random guy by the name of George R. R. Martin. Come for the thrones, stay and say hi to me? I hope to see you there!
GET TWO STW SHIRTS, SAVE $5: From now until March 6th, you can use the coupon code "GREENWEEK" and save $5 when you get two STW shirts! Not bad!