Surviving the World
A Photocomic Education by Dante Shepherd
Lesson #1684 - Slingshotted Girls (and Boys)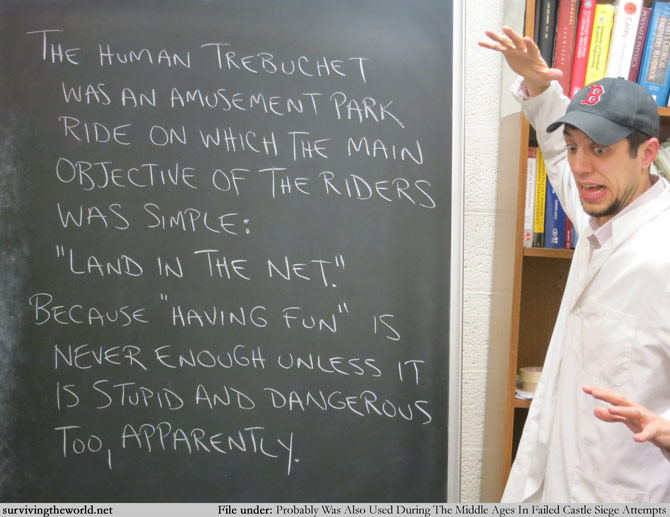 Tragically, the ride was shut down ten years ago when someone really did miss the net. You can find video on the internet of the ride in action. You not only had to wear a protective helmet; you also had to wear a protective neck brace. It doesn't look fun at all.
Webcomic-related lesson-naming continues! If you can't place the reference, just check the links page and you'll find it there.
STW SHIRT SALE: From now until March 6th, you can use the coupon code "GREENWEEK" and save $5 when you get two STW shirts! And Monday through Wednesday, March 4th-6th, you'll be able to get an extra 15% off with the coupone code "SCIENCE"! Not too shabby!