Surviving the World
A Photocomic Education by Dante Shepherd
Lesson #1767 - Mustards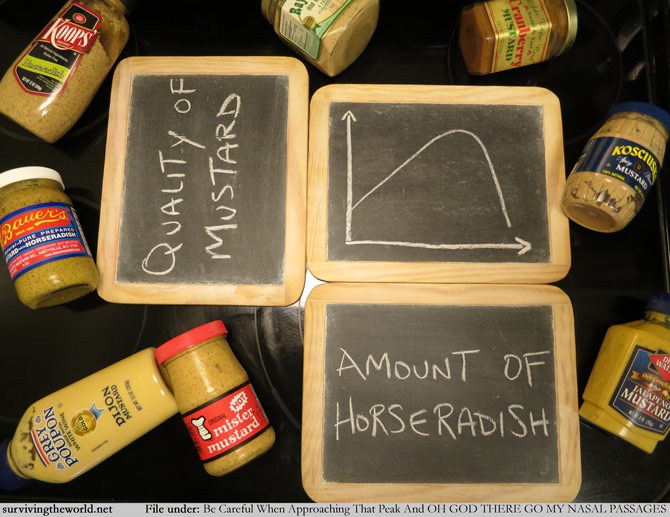 Debating buying this mustard I found online this morning called "Blazing Rectums".
Actually, forget grapefruit - if my students next fall really want to get on my good side, instead of placing an apple on my desk the first day, they'll give me a jar of local mustard. Not that bribes work or anything, but, hey, you know.
PHD UNKNOWN: Thanks for all the kind words yesterday on the new webcomic! We hope you continue to enjoy it in the weeks ahead.
SCIENCE THE WORLD: Are you a K-12 teacher in STEM? Check out our group and join us!