Surviving the World
A Photocomic Education by Dante Shepherd
Lesson #1790 - Brain Power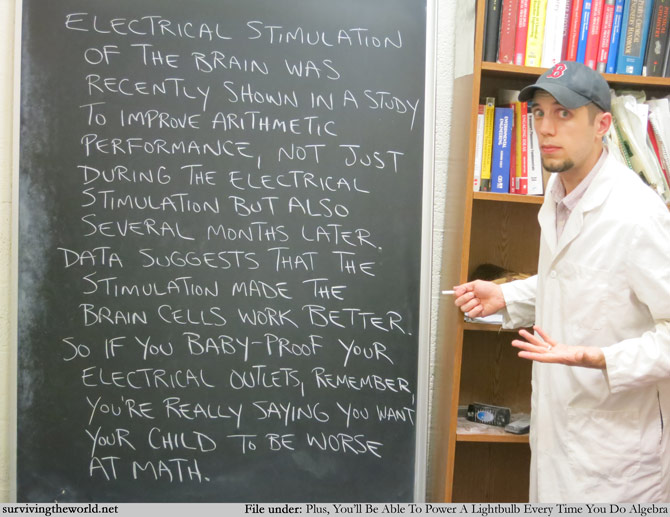 Forget STEM curriculum, we have our solution! Electrical outlets implanted on every baby! Their math skills will save us all!
I LOVE CHARTS: I'll be guest-hosting their site today, with a number of pages being shown from the calendar. Speaking of . . .
STW PAGE-A-DAY CALENDARS: We're two-thirds of the way there! Thank you everyone for you support and for spreading the word!