Surviving the World
A Photocomic Education by Dante Shepherd
Lesson #1793 - Mars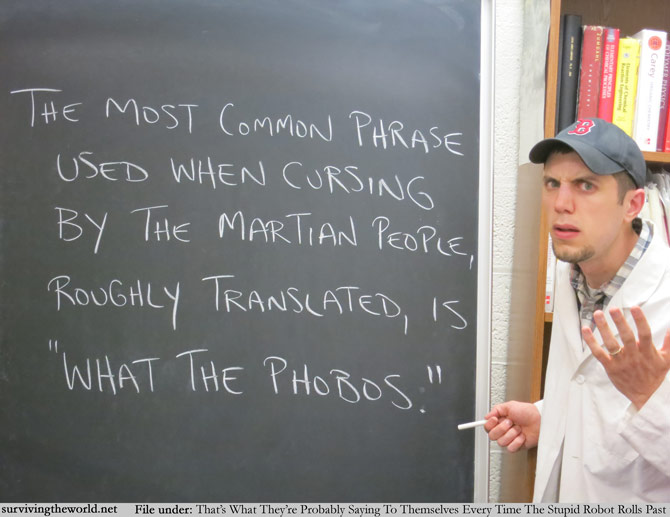 I'm sure the robot would have figured this out by now if it wasn't so busy taking self-pictures of itself all the time. What a lazy robot.
TWO BIG ANNOUNCEMENTS TODAY: First and foremost, I'll be doing an AMA on Reddit today starting at 10 AM Eastern. I'll answer questions throughout the day, so feel free to swing by later if you can't make it early on.
Secondly, we're so close to the goal for the STW Page-A-Day Calendars Kickstarter that we'll make you an offer: if we can meet the goal by midnight Thursday (ET), then every backer who is receiving a physical reward will also receive a set of STW coasters with their reward! And what the heck, I'll also tape a one-man raptor version of Romeo and Juliet for all to enjoy. But only if we meet the goal by midnight! Bonus coasters! So if you've been waiting to become a contributor, this is the time to jump in. Thanks for your support!