Surviving the World
A Photocomic Education by Dante Shepherd
Lesson #1795 - Hockey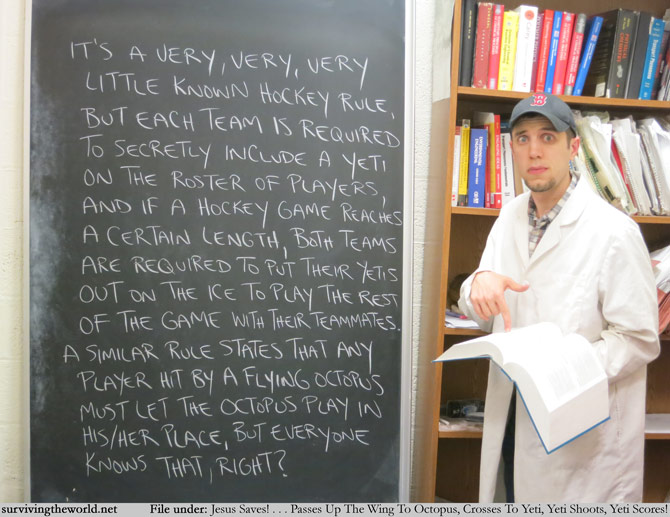 Anyone else enjoying the hell out of these Stanley Cup Finals? We're up to fifty overtime periods now, right? Release the yetis already!
When Harvard would come to Cornell for hockey, we would always throw fish onto the ice at them. Some people would sneak in fish days before, hiding it in the bathroom or over certain tiles - for a little while, security was patting people down everywhere to check for fish (I am still waiting to be bought the dinner I'm owed for that patdown, thank you very much). So the only time I snuck fish in, I snuck it into the rink in my shoe. That was a terrible idea. The lesson here, besides the yetis, is that carrying fish in your shoe is a terrible idea.
STW PAGE-A-DAY CALENDARS: They're going to happen! So let's hit the stretch goals and make them as good as they can be. Thanks for your support!