Surviving the World
A Photocomic Education by Dante Shepherd
Lesson #1801 (Recitation #104) - World's End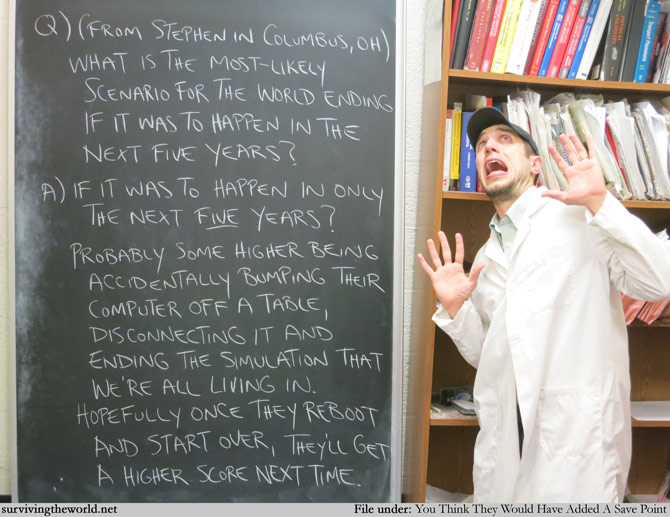 Well, if you're limiting it to only five years, it's got to be something out of the ordinary. After all, we're not due for a supernova that will truly end the world for at least another ten years, right?
If you've got a question for recitation, send it in with your name and location. Whichever one doesn't melt my eyeballs when I read it will be used next week!
By the way, did you see the new page for PhD Unknown?
PAGE-A-DAY CALENDARS: Less than two weeks to go!