Surviving the World
A Photocomic Education by Dante Shepherd
Lesson #192 - Stupid Ideas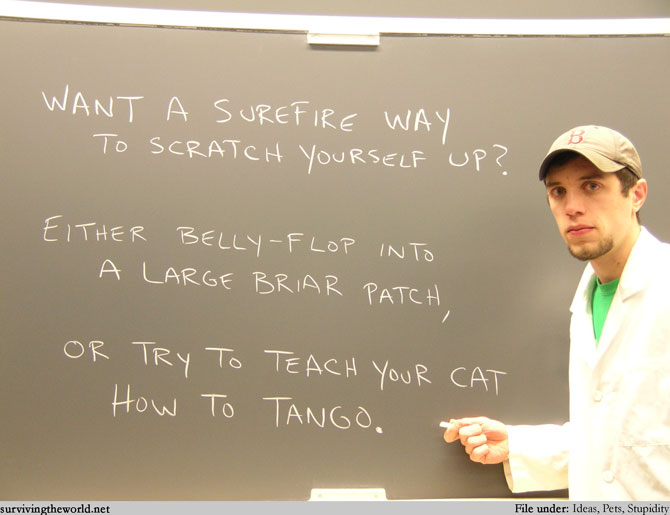 There's a lot of truth to the second option there. What's even better, though? There's actually an entire book dedicated to documenting people dancing with their cats. Here's a line from a description of the book:
"It turns out that thousands of people today are rediscovering the ancient practice of cat dancing, tapping into this remarkable method of channeling feline energy and bonding with their pets."
Take a minute to flip through the images included in the book . . . we don't think a follow-up joke is necessary.