Surviving the World
A Photocomic Education by Dante Shepherd
Lesson #1925 - Hotels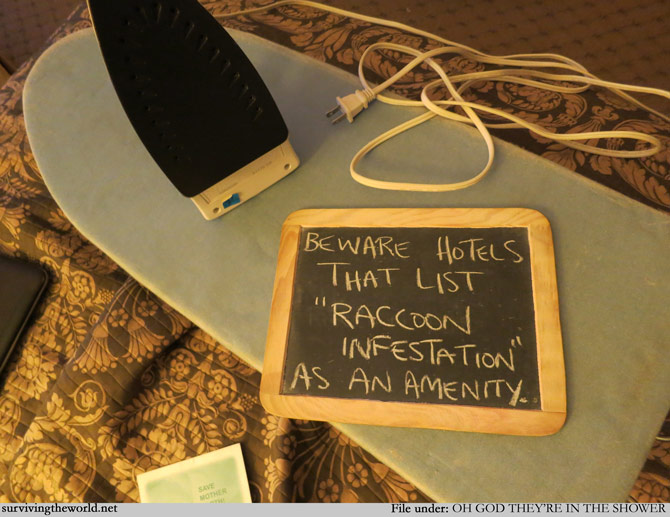 Hello from San Francisco! My friend sharing the hotel room with me has commented that he didn't know the hotel I was booking was 'barbarian'.
I am hoping to have a meet-up tomorrow around the Union Square area, as some people have said they were interested. Based on my schedule, it would probably need to be around 6ish or so. Send me an email if you have any suggestions!
STW SHIRT SALE: From November 5th through the 11th, all STW shirts will be on sale for 20% off! No minimum required! Just use the coupon code "EARLY20". Enjoy!