Surviving the World
A Photocomic Education by Dante Shepherd
Lesson #1926 - Personal Creativity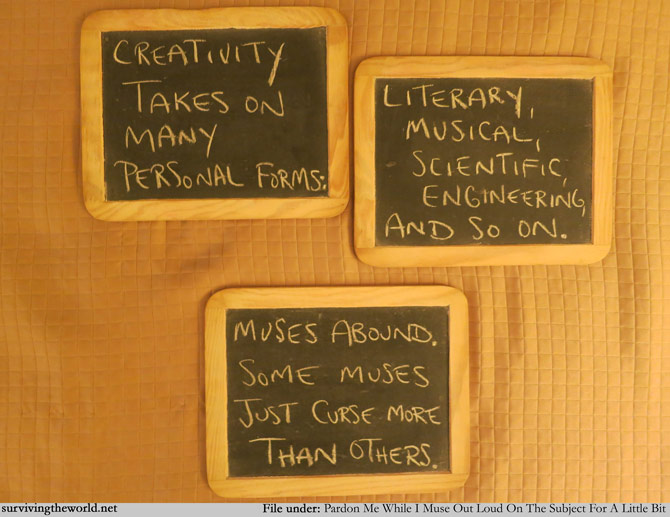 Inspired by a discussion with Christopher Moore yesterday. What a wonderfully humbling world.
SAN FRANCISCO: I'm going to be at Union Square for about an hour today at 6 PM - I realize that may not be the best time for any of you who would be interested in meeting up, but my schedule is a little packed this week. I'll post an update on Twitter if things change. Hope to see you there, maybe!
STW SHIRT SALE: From November 5th through the 11th, all STW shirts will be on sale for 20% off! No minimum required! Just use the coupon code "EARLY20". Enjoy!