Surviving the World
A Photocomic Education by Dante Shepherd
Lesson #1945 - Sweet Dreams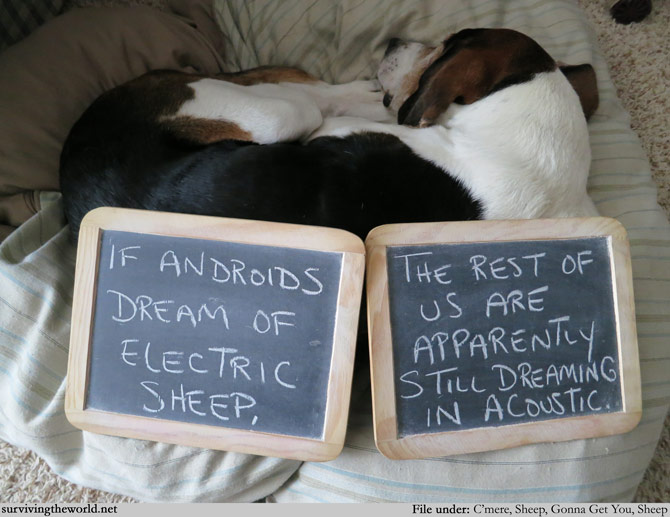 Can electric sheep be contained by an electric fence? Or is that what they graze on? Do they have electric grass? Oh, wait! You send your sheep out to graze in an electric field, don't you? Aha! What a terrible basically non-joke joke.
STW CALENDAR RELEASE PARTY: December 3rd, 7 PM, 168 Snell EC at Northeastern! Storytelling, stand-up, science, raptors, and calendars! If you're a Kickstarter backer and are interested in getting your reward items at the event, let me know!
STW SHIRTS: All 15% off with the coupon code "WITHLOVE" through tomorrow!