Surviving the World
A Photocomic Education by Dante Shepherd
Lesson #1955 - Life Control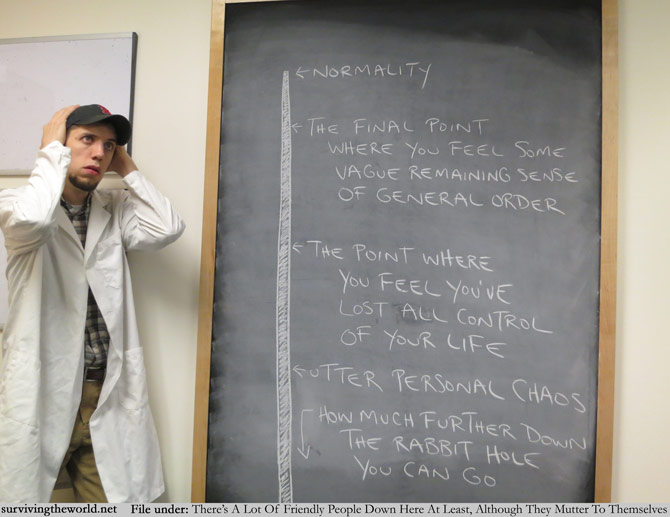 Just owning cats is enough to drop you on the column of life control. That's before we get into any of the really crazy stuff, like becoming mayor of Toronto and partaking of all sorts of good fun.
STW CALENDARS: They will be available at the end of the week in the Topatoco store!
CALENDAR RELEASE PARTY: It's tonight! 7 PM in Snell EC 168 at Northeastern University in Boston! Storytelling, comedy, raptor impressions, and calendars! Come join us!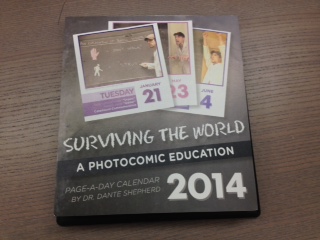 SHIPPING DEADLINES: Holiday shipping deadlines can be found here for calendars, labcoats, pint glasses, prints, and coffee mugs, and can be found here for all STW shirts!