Surviving the World
A Photocomic Education by Dante Shepherd
Lesson #1954 - Dressing As Santa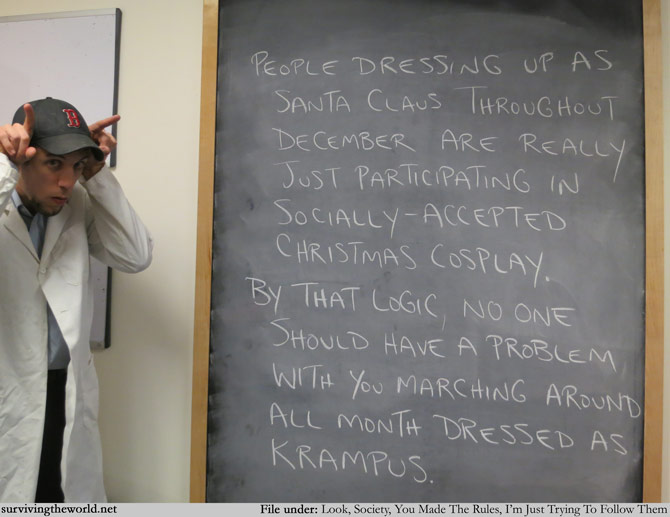 Oh, the torturing of my children I'll be able to do! You have your accepted family Christmas traditions and mythology, we have ours.
STW CALENDARS: They will be available at the end of the week in the Topatoco store!
CALENDAR RELEASE PARTY: This Tuesday, December 3rd, 7 PM in Snell EC 168 at Northeastern University in Boston! Storytelling, comedy, raptor impressions, and calendars! Come join us!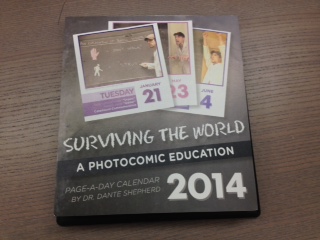 SHIPPING DEADLINES: Holiday shipping deadlines can be found here for calendars, labcoats, pint glasses, prints, and coffee mugs, and can be found here for all STW shirts!