Surviving the World
A Photocomic Education by Dante Shepherd
Lesson #1959 - Moving, Again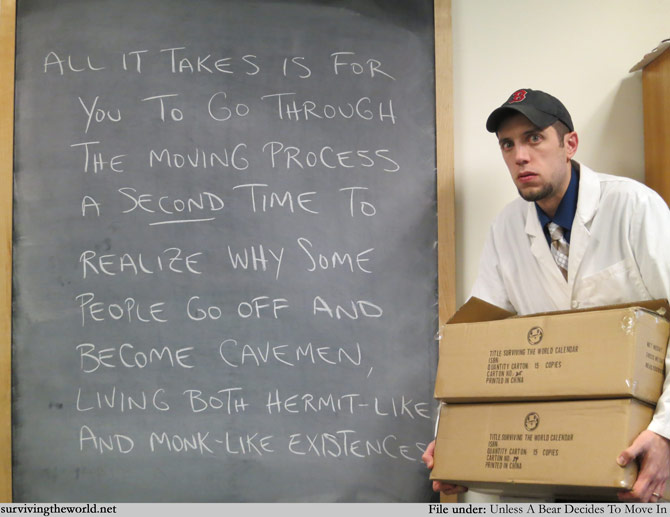 If you include the times I had to completely pack up and move all my stuff home from college each year, I've moved 16 times since August 2001. If you don't count those times, I've still moved 14 times in the last 12 years, with only two years off from having to move. I am so utterly sick of moving. That alone is why buying a house and moving today is utterly relieving. If I have to move again, I'm just going to give up, strip naked, and go off and live in the woods. I believe that decision is entirely justified. Moving is the friggin' worst.
STW CALENDARS: The greatest of all holiday gifts! A limited number will be available in the STW store this weekend! Who wouldn't want one? Only dolphin-human hybrids who can't take paper products in the water with them, that's who.
HOLIDAY SHIPPING DEADLINES: Holiday shipping deadlines can be found here for calendars, labcoats, pint glasses, and coffee mugs, and can be found here for all STW shirts!