Surviving the World
A Photocomic Education by Dante Shepherd
Lesson #1960 - Extra Wind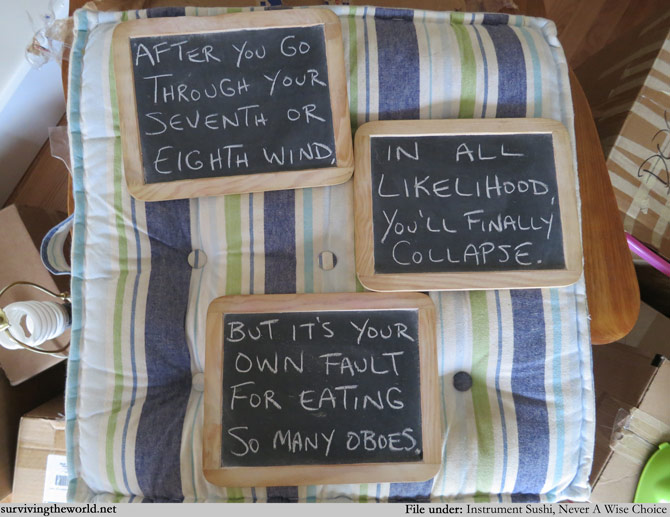 So . . . much . . . moving. On the other hand, after reusing some boxes over and over for every move the last 12 years, do you know how victorious you feel when you toss them in a dumpster?
STW CALENDARS: The greatest of all holiday gifts! Available in the STW store shortly! Who wouldn't want one? Only members of the anti-time movement, that's who.
HOLIDAY SHIPPING DEADLINES: Holiday shipping deadlines can be found here for calendars, labcoats, pint glasses, and coffee mugs, and can be found here for all STW shirts!