Surviving the World
A Photocomic Education by Dante Shepherd
Lesson #1961 - Rivalries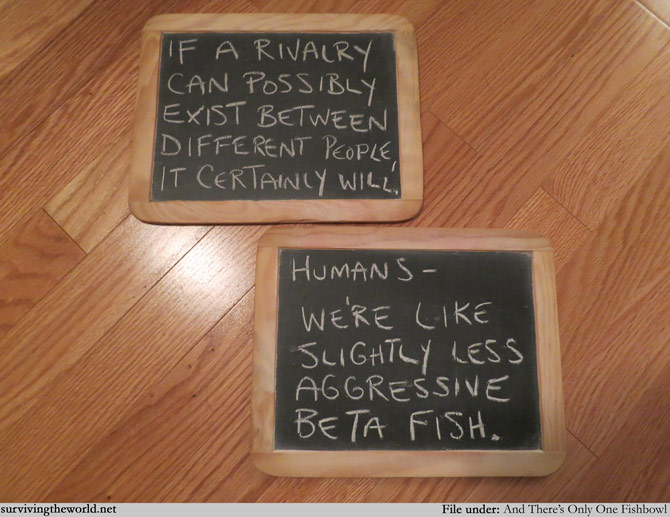 During our move, we experienced one of my favorite quotes of the entire year. theSwede's grandparents were kind enough to pass along a family heirloom piano to us a few years ago before we moved to Maryland. During the intial move, the movers accidentally dropped the piano down a set of stairs, where it got scratched up and took out part of a wall. So while we moved everything else on our own this weekend, we hired movers to take care of the piano, specifically from a piano moving company.
As the piano was getting moved, they asked why parts of it were a little loose, and so I told them it had been dropped. To which one piano mover guy asked, with an incredibly dismissive tone that was utterly delightful to hear, "You had furniture movers move your piano?"
Piano movers despise furniture movers. Mover rivalry. I love it.
STW CALENDARS: Are now available! If you have wanted one, you can get a STW page-a-day calendar from our limited supply! Remember that holiday shipping deadlines are fast approaching!
HOLIDAY SHIPPING DEADLINES: Holiday shipping deadlines can be found here for calendars, labcoats, pint glasses, and coffee mugs, and can be found here for all STW shirts!