Surviving the World
A Photocomic Education by Dante Shepherd
Lesson #1962 - Gift Giving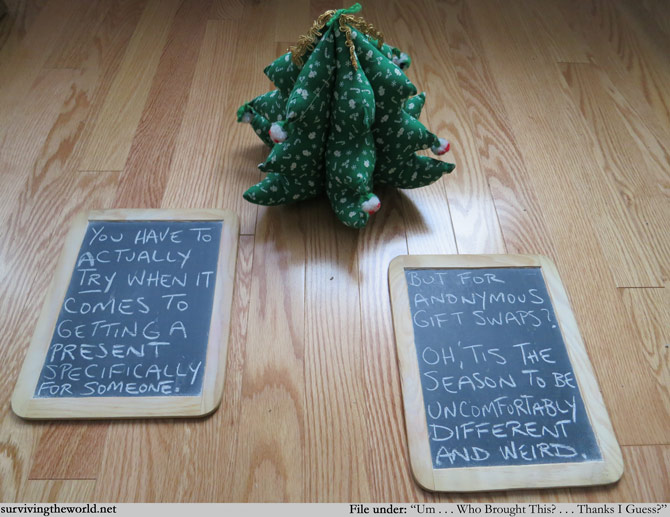 Oh, I can't wait for the faculty Yankee swap next week. Of course, everyone will know it was me, so the anonymity is a little lost, but nonetheless . . .
By the way, do you know what would make an awesome gift this year? A STW calendar. I'm not kidding. I am really just so proud of how these things came out, there is so much material packed into these that they really aren't just calendars. Anwyay, I made a whole list of reasons why you should go and get one, so I hope you do!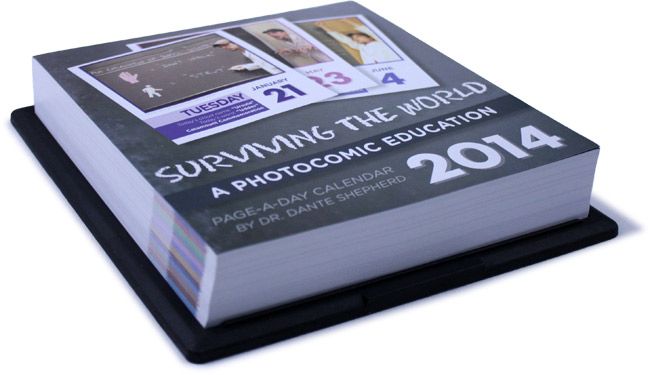 HOLIDAY SHIPPING DEADLINES: Holiday shipping deadlines can be found here for calendars, labcoats, pint glasses, and coffee mugs, and can be found here for all STW shirts!