Surviving the World
A Photocomic Education by Dante Shepherd
Lesson #1963 - Unpacking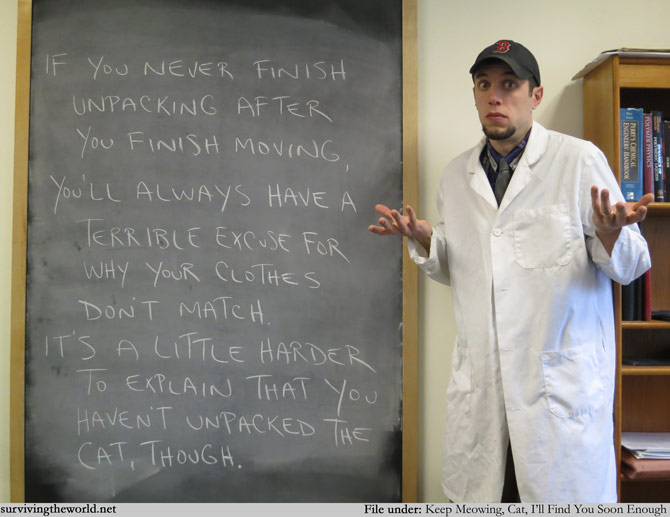 The curtains are currently taped to the wall because I can't figure out where the drill is.
STW CALENDARS: I am incredibly happy with how these came out and I am sure you will be too! Most if not practically all of the Kickstarter orders should be shipped by now, so all that remains are calendars for anyone who didn't pre-order! Please consider getting one of what surely someone is calling the holiday item of the year!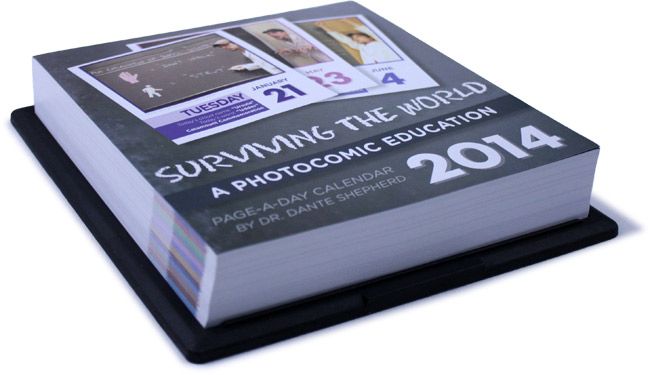 HOLIDAY SHIPPING DEADLINES: We're running up against them now, so place your orders soon! Holiday shipping deadlines can be found here for calendars, labcoats, pint glasses, and coffee mugs, and can be found here for all STW shirts!