Surviving the World
A Photocomic Education by Dante Shepherd
Lesson #1964 - Personal Overload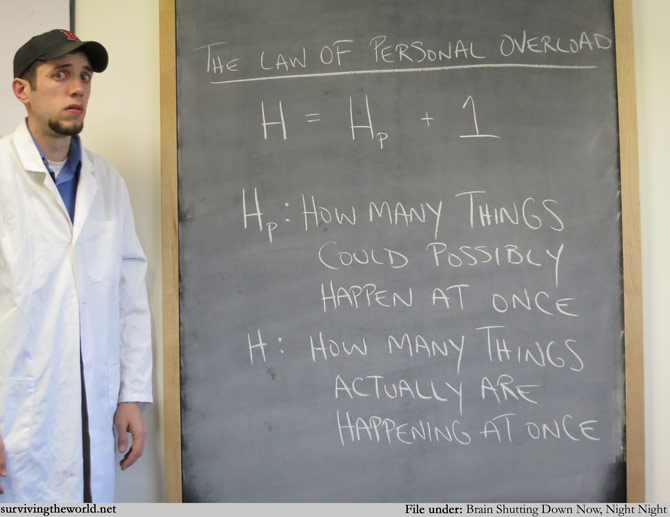 If Santa suddenly comes down and asks me to help him save Christmas, I wouldn't be surprised at this point. Because sure, why not, toss another thing on my fire.
STW CALENDARS: People have started receiving theirs and they're delighted with them! Maybe you want to share in their delight and get your own?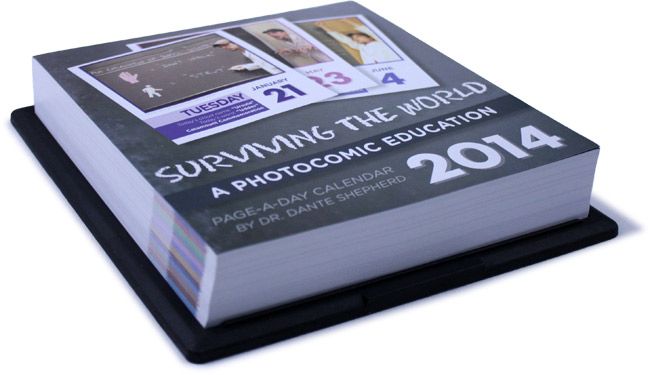 HOLIDAY DEADLINES are basically hitting us left and right now, so don't wait much longer if you want any good ol' STW goods for the holidays! Shipping deadlines can be found here for calendars, labcoats, pint glasses, and coffee mugs, and can be found here for all STW shirts!