Surviving the World
A Photocomic Education by Dante Shepherd
Lesson #2060 - Body Image (Bracket Week VI)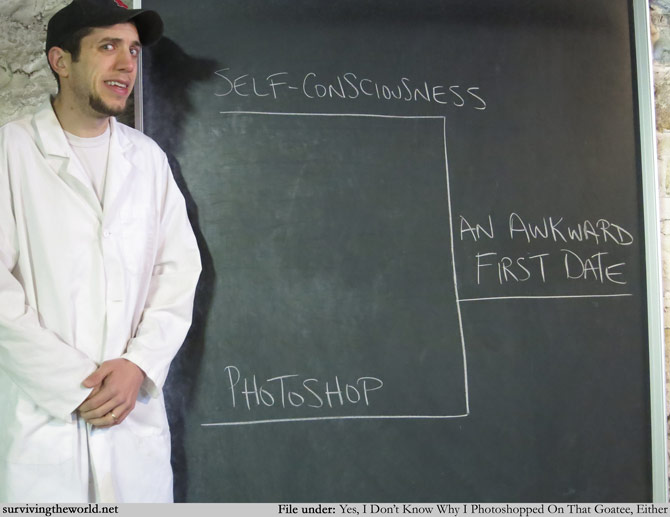 I totally misunderstood the idea of using photoshop to make yourself look better for a first date you've never met - the only time I tried it, she was very disappointed I had suddenly lost my voluptuous curves.
Reminder: if you would like to participate in the STW NCAA bracket pool, you can enter through Thursday.
EMERALD CITY COMIC CON: Seattle! March 28-30!