Surviving the World
A Photocomic Education by Dante Shepherd
Lesson #2061 - Fallacies (Bracket Week VI)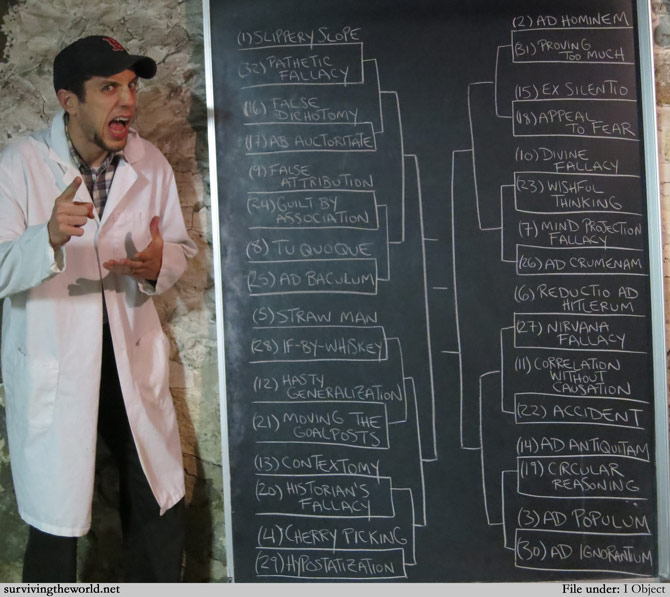 I am now basically begging someones who are smarter than me and have a better sense of debate and argument to take this bracket and act it out utilizing only each argument against each other. Please. Film it for me. Please?
It's been a while since I made a big bracket like this and left it to you to decide - I still think the "Choose Your College Major" bracket and "Alcohol's Fermented Four" bracket are two of the better STW chart comics ever - and it was fun going and ranking all the argument fallacies! As ever, may you enjoy and have learned something. Thus ends Bracket Week VI.
EMERALD CITY COMIC CON: Seattle! March 28-30!