Surviving the World
A Photocomic Education by Dante Shepherd
Lesson #2062 - Legacies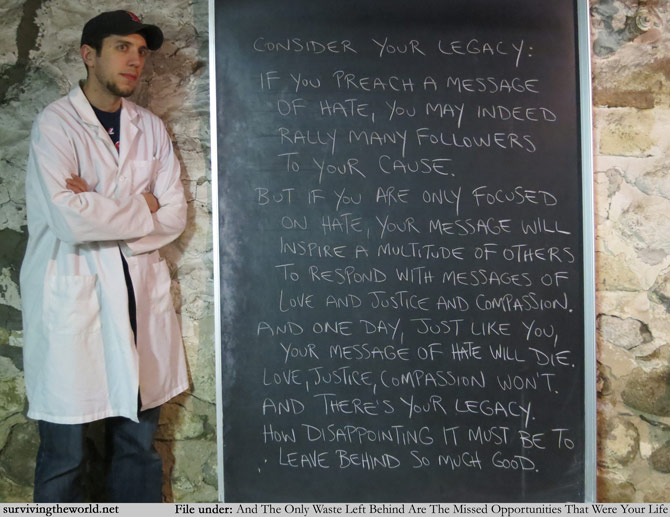 Goodbye, Fred Phelps. Nobody will miss you. We'll be too busy to care or remember, enjoying the better world you drove us to build.
BONUS STW: There's a new exclusive STW comic up on I Love Charts on Medium: "The Bracket of Slippery Slopes". Enjoy!
EMERALD CITY COMIC CON: STW in Seattle! Just one week away! See you there?