Surviving the World
A Photocomic Education by Dante Shepherd
Lesson #2084 - Attention, Please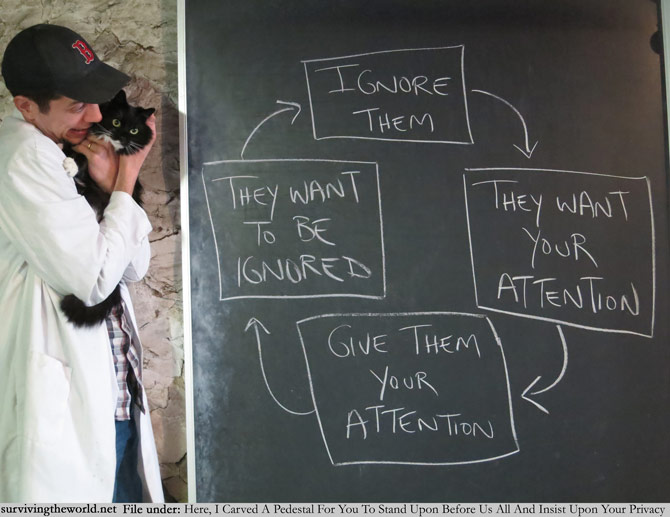 Cats, humans, celebrities, whatever.
Why, Dante, are you implying that celebrities are not human?
Yes. Yes, I suppose I am.
FREE SHIPPING ON ALL STW SHIRTS: Now until Wednesday, you can get free shipping if you get two STW shirts! Just use the coupon code "SPRING14" at the checkout. And there are a couple PhD Unknown shirts available now, too! Thanks for your support!