Surviving the World
A Photocomic Education by Dante Shepherd
Lesson #2085 - Nonsense, Part II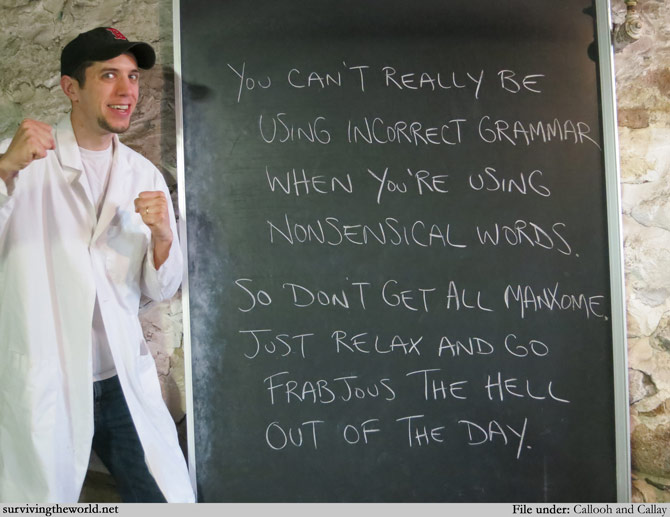 "Frabjous isn't a verb!" Oh, shut up and read for context for once.
But don't take it from me - Jessica Hagy has been mastering nonsense words this year.
FREE SHIPPING ON ALL STW SHIRTS: Now until Wednesday, you can get free shipping if you get two STW shirts! Just use the coupon code "SPRING14" at the checkout. Thanks!