Surviving the World
A Photocomic Education by Dante Shepherd
Lesson #2103 - Education For Seniors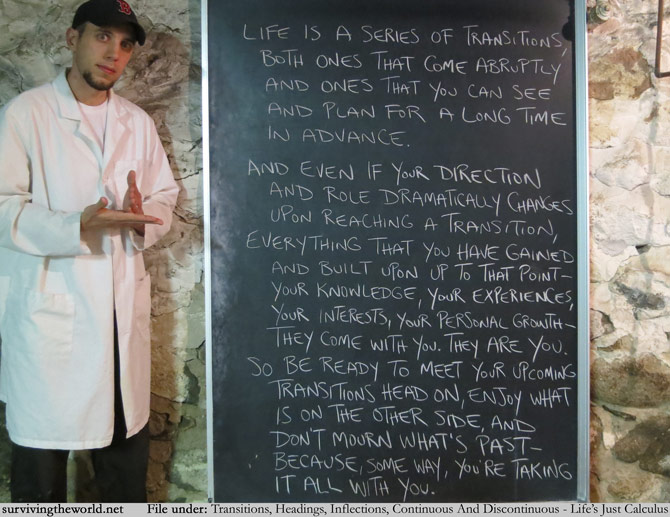 There's far more to a senior year - a year often surprisingly just as challenging and demanding as junior year, even though you can't possibly imagine how that's possible when the year starts - than just the finale, but that finale has such a steady drumbeat, ever so slowly increasing in volume, ringing through the whole year, that it's kind of like living both in the present and in the uncertainty on just the other side of the finale at the same time. It's like being displaced in time! Never as much fun as science fiction makes it out to be.
But regardless, reaching that transition point is a major achievement, and whatever comes next, stand proudly in what you've become and gained. Congratulations to all the graduates. I wish you only the best, kids.
BONUS STW: There's a new bonus STW up at I Love Charts on Medium - and strangely enough, it's about college! (Featuring a header image taken in my dorm room, junior year.) Please enjoy!