Surviving the World
A Photocomic Education by Dante Shepherd
Lesson #2109 - Divergent Paths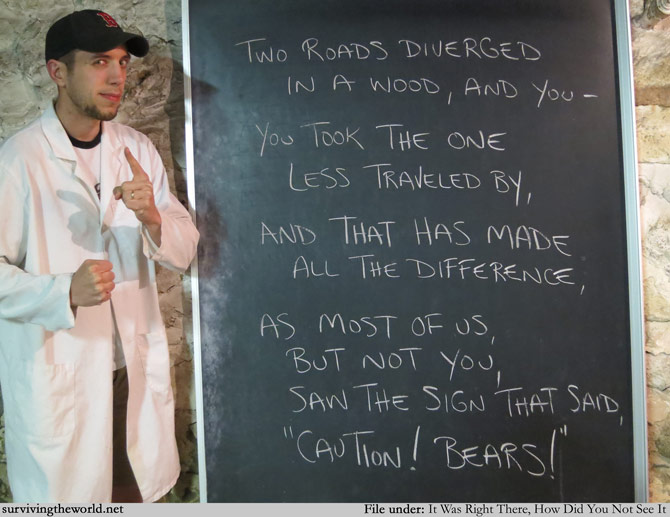 Nothing wrong with being different. But you don't need to wear a moray eel in lieu of a feather boa just to prove it.
And I just realized that this is the comic I made to run on my mother's birthday. Well done, self. Surely she'll appreciate carnivorous bear humor. Surely. Happy birthday, Mom!
GUEST COMICS WANTED! Six days to submit yours by May 14th! The best will run on the site!