Surviving the World
A Photocomic Education by Dante Shepherd
Lesson #2128 - Caring About Sports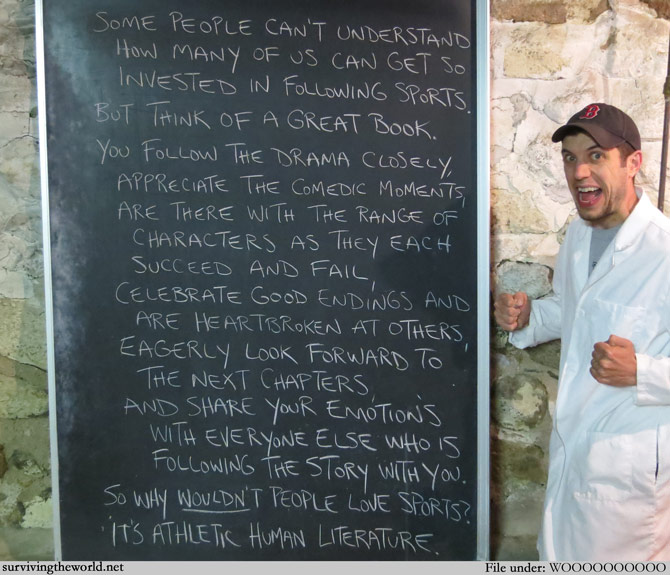 Granted, following some sports teams is more like reading a wretched novel. Why do people love sports? Um, why not?
BONUS STW: There's a new exclusive STW up on Medium! It's about your heydays.
PATREON: Your support will help us to make more comics, like posting the new chapter of PhD Unknown on a continuing, regular basis! Thank you for your help!