Surviving the World
A Photocomic Education by Dante Shepherd
Lesson #2129 - Anniversary, Part VI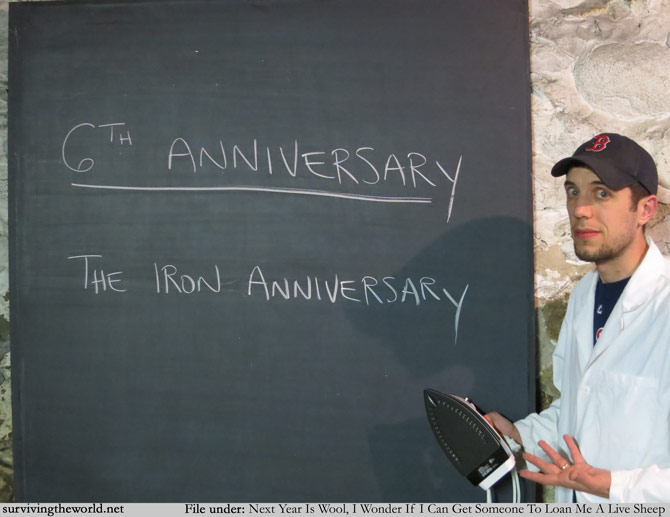 Okay, now we've started to reach absurd territory. Six years? Holy hark.
There have been a crazy number of good things that have happened this past year with STW - the Kickstarter, the calendars, PhD Unknown, getting to do the extra comics for Medium, ECCC in Seattle - and I am completely grateful to any role that any and all of you have played in helping to make this happen. I remain utterly humbled and completely bewildered by your readership and support, and look forward to everything that Year Number 7 will bring for us all to share together.
And who knows, maybe this'll be the year I'll finally finish STW 101: The Book. Thanks, kids.
PATREON: Will be making and posting the raptor impression video later today! If you're already a patron, check your email, you should have received a couple notifications already. If you're not, please consider helping us support artists and make more comics!