Surviving the World
A Photocomic Education by Dante Shepherd
Lesson #2140 - Bunnies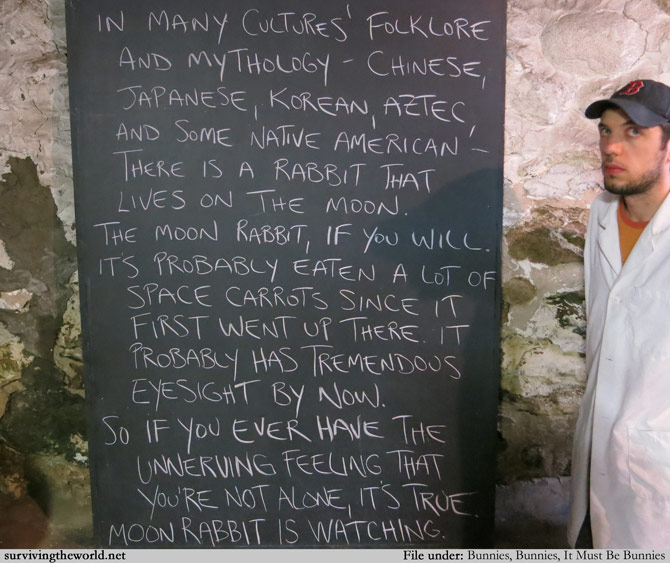 I enjoyed learning about Moon Rabbit until I realized the power of its creepiness. At least now we really know what happened to Apollo 18.
Today's STW topic of bunnies was chosen by Exclusive Patreon Club member Daniel! If you would like to become a patron and get similar rewards, you can do so for even as little as $1 a month to help us make more and better comics! It would be a major help. Thanks for your support!
BONUS STW: There's a new Bad Decision Bingo about pet owning up on Medium! Please enjoy and learn to restrain yourselves.
Bad Decision Bingo: Pet Owning