Surviving the World
A Photocomic Education by Dante Shepherd
Lesson #2343 - Confluence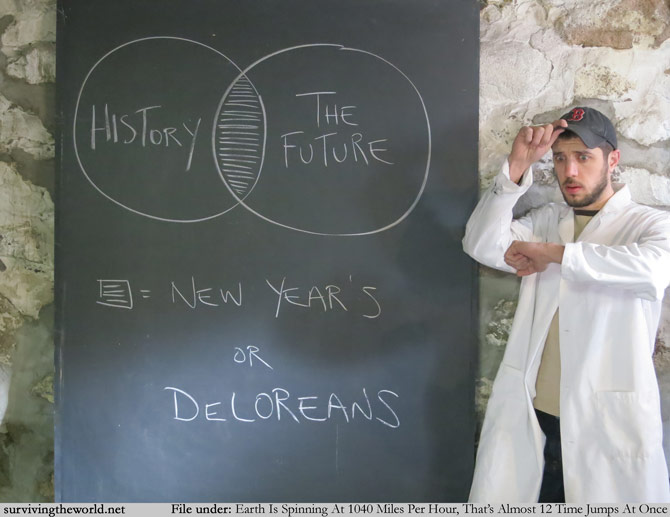 Also Ryan Seacrest, unfortunately. Depending on how quickly you can change the channel.
It's been some year, huh? Let's see . . . STW had its first collection get churned through in calendar form, went to Seattle for ECC, was part of the I Love Charts creative team on Medium for several months, did another AMA, liberated a new beautiful slate blackboard from a dusty warehouse, launched a Patreon to help Joan and I work on new projects, was in discussions to be a science TV show (before that unsurprisingly fell apart), had its secret identity get revealed for a business presentation, did a meet-up in Georgia, became part of a writing team for a major magazine, and announced the future addition to the STW family. Wow! That's a lot, looking back. I don't know how I slept.
I have plans for STW in 2015 - I'm hoping that we can work out an agreement with a publisher to have a new calendar for 2016, I'm planning on making a major book proposal with Joan about STEM comics, and sincerely will try everything I can to get that STW book out (we're only going to hit seven years in May, it's about harking time at this point).
As always, thank you so much for all your support this past year. Any part you have played in the STW community/class that has formed has been truly appreciated, and I am extremely grateful for all of you. Here's to good things - for all of us - in 2015.