Surviving the World
A Photocomic Education by Dante Shepherd
Lesson #2384 - Void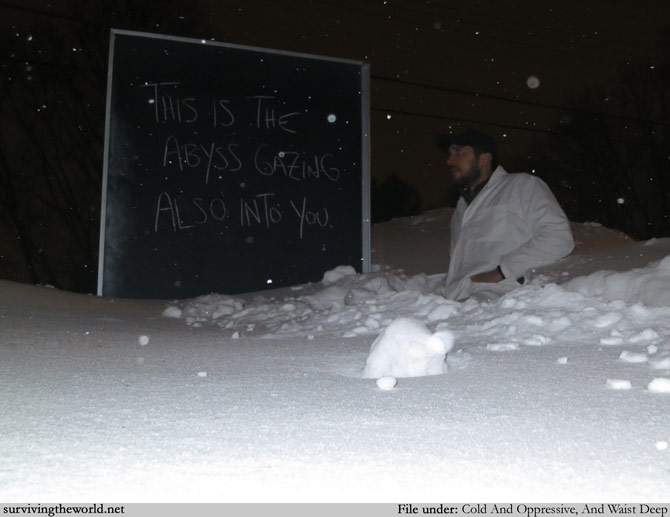 Cold, hard, oppressive, relentless, all crushing one's soul. Nietzsche had it right. I imagine he was shoveling when he came up with it.
Anyway, I give into the onslaught from skies and will just wait here, waist deep next to an eight-foot snowdrift, unless the next batch of 5-10 inches comes three days from now.
PHD UNKNOWN: New page up! God, I love writing this comic.