Surviving the World
A Photocomic Education by Dante Shepherd
Lesson #2569 - Plan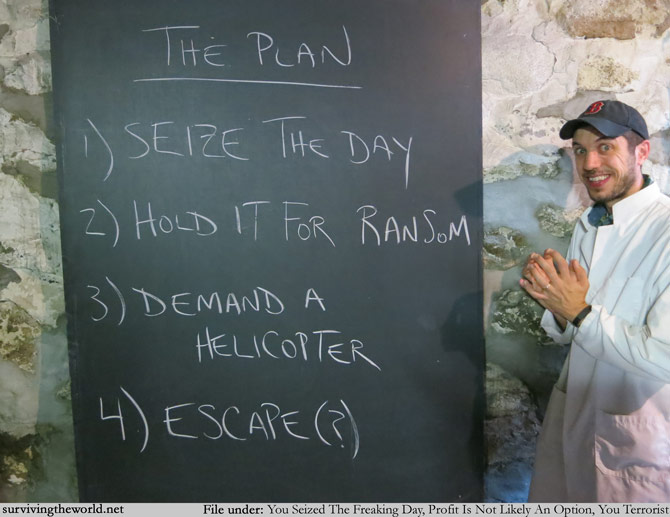 I really don't see how the Latins could possibly have forseen helicopters, but then again, they're dead and so is their language.
SCIENCE COMIC: Glad so many people liked yesterday's science comic! Again, if you want to use it in your class or course, please let me know so I can provide you with a more printable high-res version and a means of producing assessment.
SITE DESIGN: It took me three years but all of STW is finally on the new site design (is it still considered a 'new site design' if it's three years old?)! The lesson here: ALWAYS WORK WITH A TEMPLATE AND DEFINITELY DON'T WAIT 1500 POSTS BEFORE CREATING A TEMPLATE AND THEN INSTITUTING A NEW SITE DESIGN. Anyway, if anyone wants to do an archive deep dive and double check that all comic lessons #1-1500 go forward and back like they're supposed to, I'd appreciate it!