Surviving the World
A Photocomic Education by Dante Shepherd
Science Comic: Data Analysis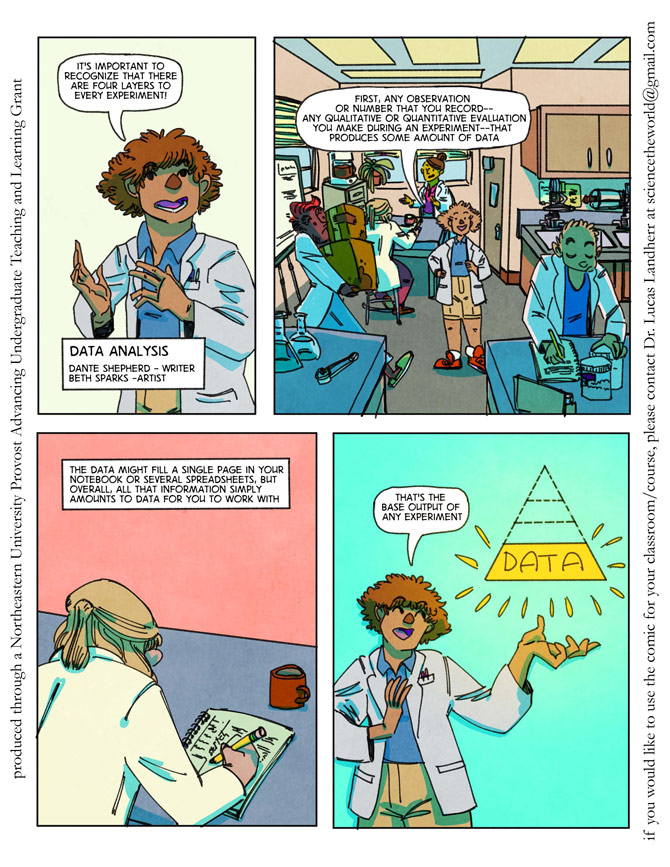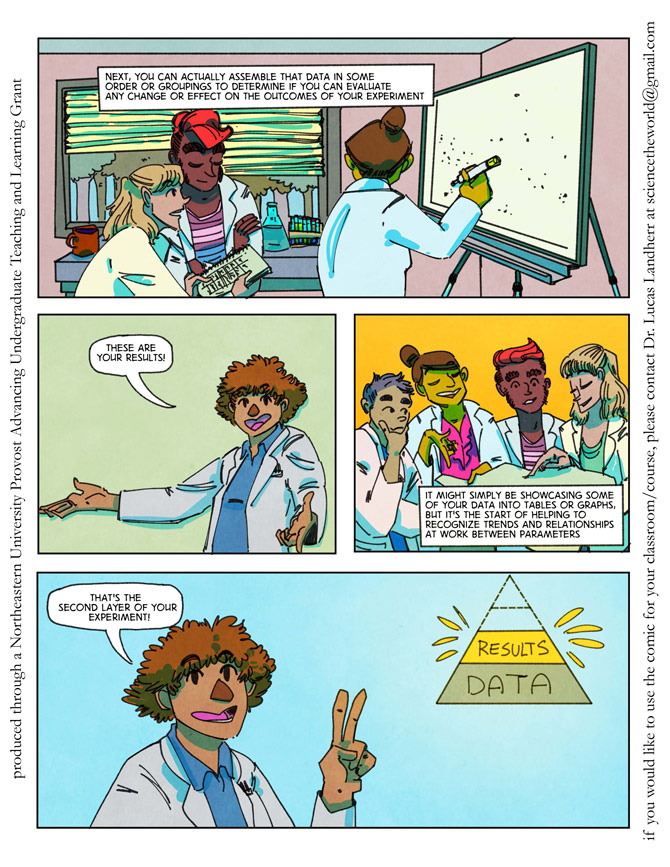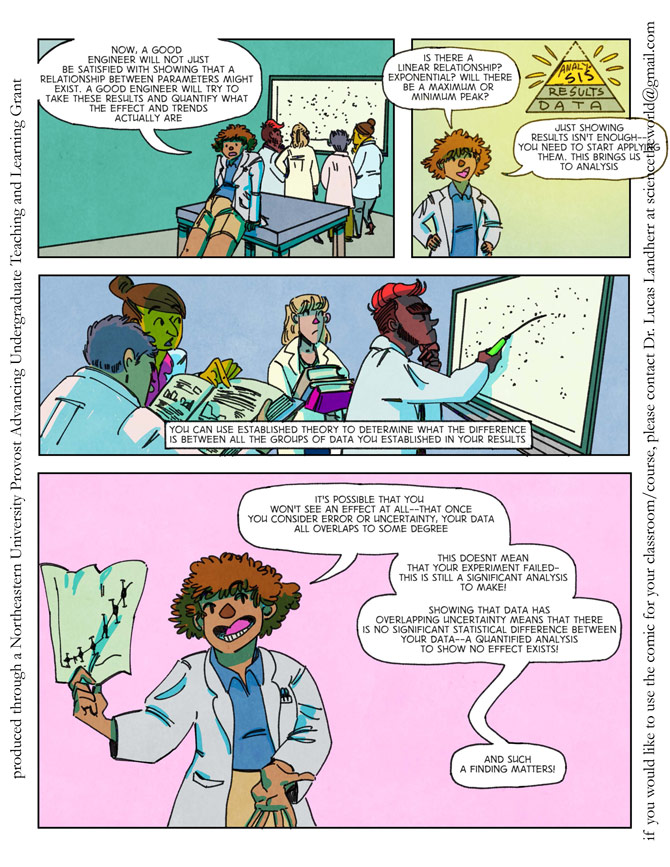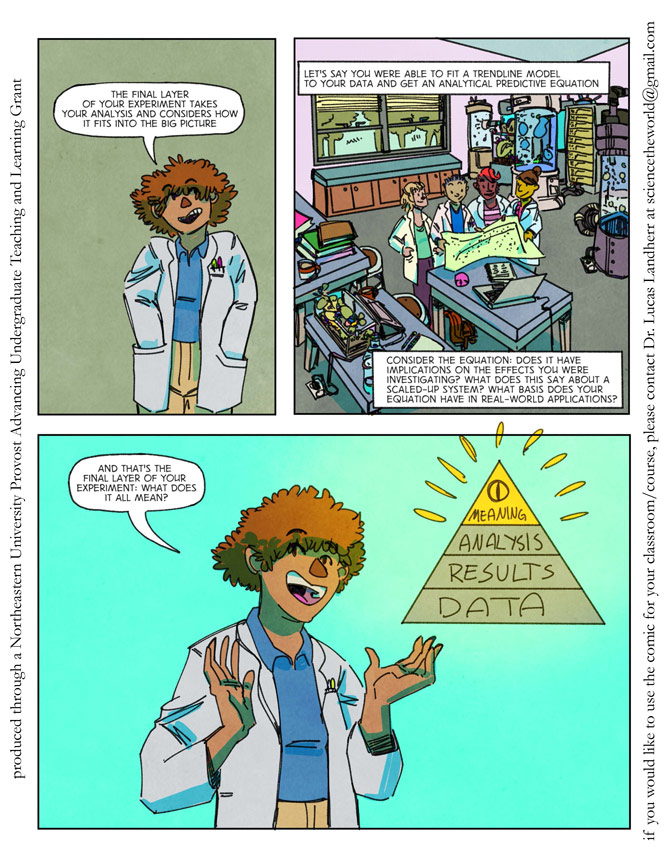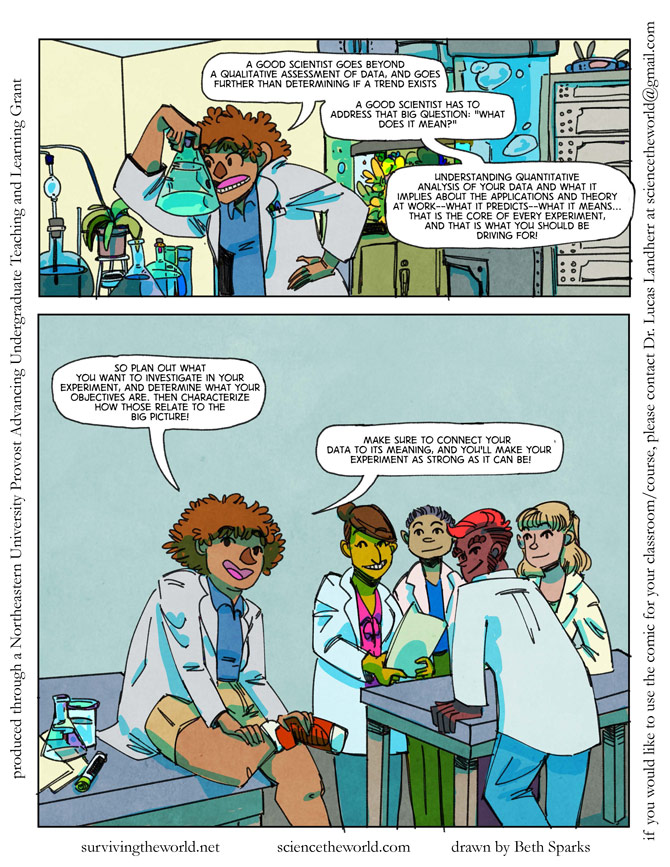 The new academic year is about to start, so I wanted to share one of the science comics that we were able to make through the learning grant I've been talking about earlier this year. The main concept behind our proposal was to be able to use visual media to help visual learners better understand concepts that are more theoretical - all comics would be written by us at Northeastern University, and the art would be commissioned from various artists who were interested in improving undergraduate education.
This is the first finished comic, about data analysis, drawn by the terrific Beth Sparks!
We'll be using it with our Chemical Engineering Unit Operations Laboratory I and II courses, but there's obviously the possibility that it could be beneficial to other courses as well - such as your own! So if you are a teacher or professor and are interested in using it in your course, please contact me so that we can provide the full, high-resolution comic as well as a means of producing assessment of the students' learning!
For the record - we would not have been able to make these comics if it wasn't for those of you who are Patreon supporters - your support allowed us (and continues to allow us) to make PhD Unknown on a weekly basis, which provided evidence that I and others are capable of making comics, which thus made the grant proposal realistic. And now it's happening, and there are other educational opportunities I now have access to - so to those of you who are Patreon supporters - thank you so, so very much. However much you have provided and continue to provide has made a major impact - like I promised it would!
There will be more science comics like this from time to time here on STW - but wanted to get this one out there. Hopefully you like it, and hopefully it will be helpful to students! Onwards!