Surviving the World
A Photocomic Education by Dante Shepherd
Lesson #2588 - Fights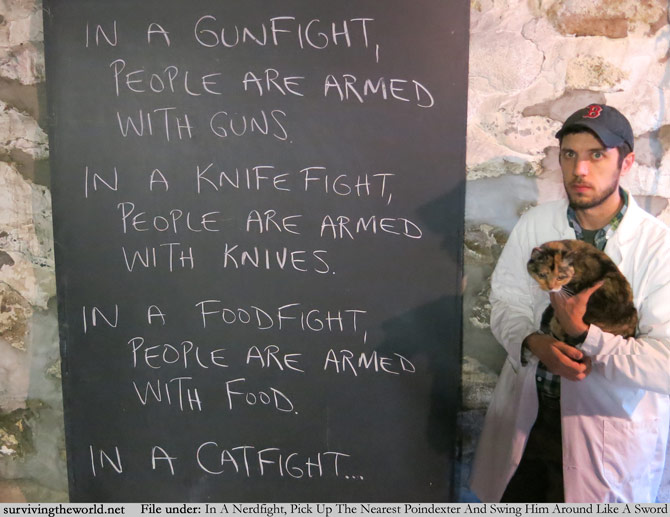 The two men stood apart, separated by a mere twenty paces. Each held their hand dangling over their holster, twitching, fingers loose, ready to draw and fire at any time. The sun beat down on them. Bystanders stood along the edges of the buildings. Tinkling piano music came out of the saloon. An eagle cried.
And then, suddenly, both went for their weapons.
Black Bart's cat got a claw caught at the bottom of the holster. Black Bart, frantically looked down, and desperately tried to get the cat free.
But it was too late, as he was directly hit with a tabby. Down he went, falling to the dirt, never to ride into the sunset again.
And that's the story of Unforgiven.
TOPATOCON: Topatocon is this upcoming weekend! It's going to be awesome! You should come by and use the secret password at my table!
CON SCHEDULE: Topatocon (September 26 and 27) - MICE (October 17 and 18)